Posted: March 9th, 2020 | Tags: China, energy, LNG, oil and gas, United States | No Comments »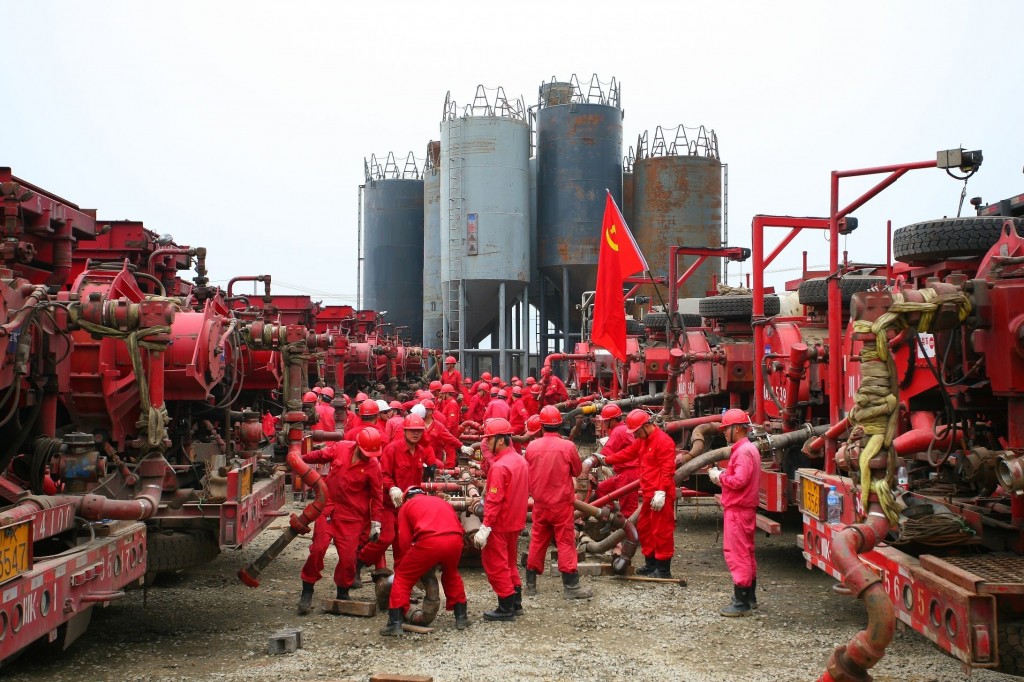 Interfax Global Energy Services closed in February 2020, so I am sharing some of my final articles here to preserve them. This article was published on 20 January 2020.
US-China deal eases tensions but offers little for LNG
The implications for the LNG sector of last week's 'phase one' trade agreement between the United States and China are likely to be modest in the short term, since Beijing has given no sign it intends to adjust the current 25% tariff on Chinese imports of US LNG.
The trade deal signed last Wednesday between US President Donald Trump and Chinese Vice Premier Liu He will offset much of the damage done to global trade and activity from Washington's earlier plans to raise tariffs in October and December. But the agreement belies the fact that nothing of significance in the US-China economic relationship has changed – meaning that while frictions should ease, the longstanding US grievances about issues such as technology and state subsidies have not been resolved and a renewed escalation remains a significant risk.
Under the agreement, China has pledged to boost purchases of US energy products by $52.4 billion over the next two years as part of an overall commitment to spend $200 billion more on US goods and services than in 2017. This is effectively doubling the value of products and services China buys from the US.
LNG is an ideal candidate for bridging the gap as China's gas demand is poised to continue growing for the foreseeable future, while the US is expected to become the world's biggest LNG exporter this decade. China's LNG imports in 2019 are estimated to have expanded by 11% year on year, to 60 mt, and are forecast to reach 68 mt in 2020 and 74 mt in 2021.
Industry estimates for China's uncontracted LNG demand over the next two years range from 40-42 mtpa – a huge potential market that US exporters and portfolio players with US offtake will now look to target.
But while the 25% tariff remains in place, it will be hard for LNG to move the needle in terms of bridging the multibillion-dollar trade gap between China and the US. No US cargoes have been delivered to China since March 2019, after the Chinese government imposed a 10% tax on US LNG imports in September 2018 that was then hiked to 25% in June 2019. While there are many potential LNG projects in the US, they will take four-to-five years to build. Additionally, most of China's LNG imports are under long-term contracts.
Additional imports
Conversations with industry analysts indicate that, assuming market growth and displacement of spot LNG, China could theoretically import up to 20 mtpa of additional US LNG – which would be equivalent to around one-fifth of envisaged US LNG export capacity – although this is highly improbable in reality.
The presence of the tariffs means Chinese LNG buyers will be reluctant to commit to large-scale, long-term purchases for now. Industry insiders said there is a high probability they will wait to see if the agreement can be sustained until at least the end of H1 2010, or even until after the US presidential election at the start of November.
If Beijing applies pressure on state-owned importers to procure US LNG sooner, they are in turn likely to lobby fiercely for the removal, reduction or exemption of the import duties.
Greater uncertainty over China's LNG demand growth will also give domestic importers pause. Intensifying competition from domestic gas and pipeline imports, coupled with a slowdown in economic growth, means China may not need as much LNG in the coming years as previously thought. This could reduce the growth in China's LNG imports compared with the overall expansion seen over the past few years.
While a pathway for greater US LNG exports to China remains unclear, the first-phase agreement has at the very least de-escalated a trade war that has weighed on the global economy for almost two years. The agreement could help boost bilateral exports between the two economies and lead to an improvement in business confidence as well as investment.
But the details of the agreement suggest there remains considerable scope for friction. A sweeping final agreement that resolves the longstanding disputes between Washington and Beijing seems unlikely in the near term given the complexities involved – meaning tensions between the world's two largest economies will probably wax and wane in the years ahead given the volatile history of the trade conflict to date.
---