Posted: February 1st, 2012 | Tags: business, China, Communist Party, state-owned enterprises, Sunday Times | No Comments »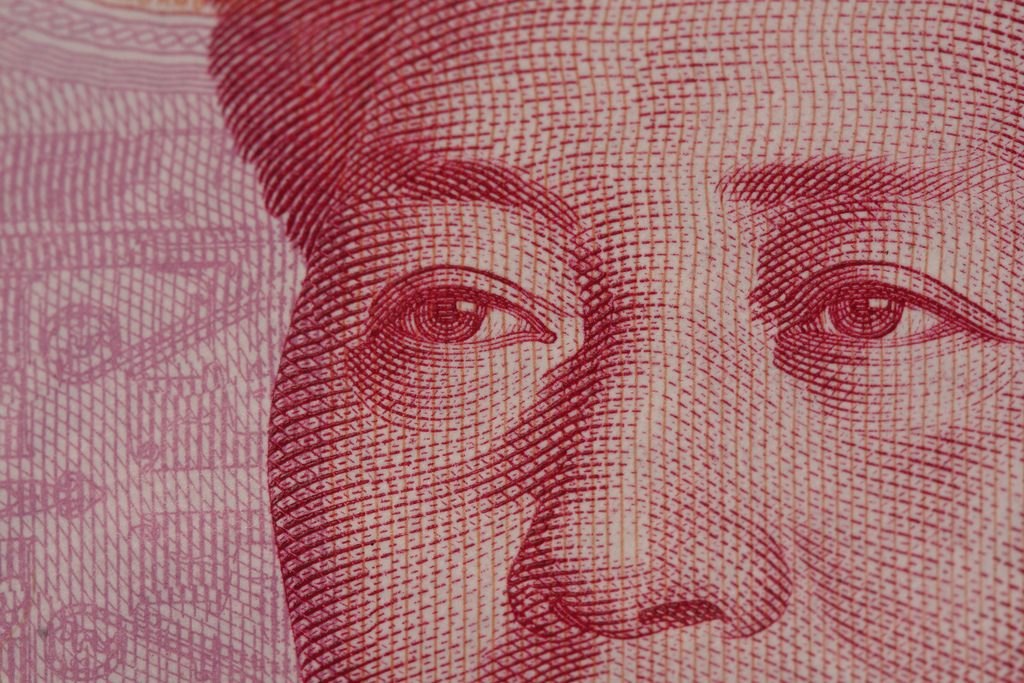 The Sunday Times published a story (paywall) on the weekend about China's top 10 most powerful figures in the country's state-owned business sector. The figures sit atop of a diverse range of business empires that have two major things in common: they are owned by the government, and hold a near monopoly in their industry. Several of the heads are also so-called princelings, the offspring of Communist revolutionaries that helped found modern-day China in the 1940s and whose families continue to wield enormous political power. In February 2011, Xinhua reported that the Chinese government directly controlled 121 companies worth roughly $3.65 trillion through the State-owned Assets Supervision and Administration Commission.
The story is by Michael Sheridan, the Sunday Times's Far East correspondent. It's behind a paywall but I've reproduced Sheridan's top 10 list in quotes below and included some pictures and background. In no particular order:
Zhang Qingwei: The 50-year-old was chairman of Comac, the aerospace group challenging Boeing and Airbus, and is singled out by Cheng Li as the state entrepreneur most likely to win political office. He was the youngest chief executive of any big company and has now been appointed as a provincial governor.
Zhou Yongkang: The veteran politburo member, in charge of the state security apparatus, is coming to the end of his term in office. His influence lies in energy. Boss of the China National Petroleum Corporation in 1996-98, he is said to have made 14 visits to Sudan, a country of little relevance to his portfolio but a big oil supplier. A secret US embassy cable published by Wikileaks, speaking about leaders carving up the economic pie, said "security czar Zhou Yongkang and his associates controlled the oil interests".
Wang Jianzhou: The boss of China Mobile sits at the top of one of the most powerful telecoms companies on the planet, with an army of nearly 230,000 employees. "The impressive growth of China Mobile has been attributed at least partially to the company's monopoly," said Li. Critical academics say half of its profits come from "notorious" fees for services that are often free in other markets.
China Mobile, the largest carrier in the world by subscriber base, generated an astonishing $9.6 billion in net profit in the first six months of 2011. In comparison, the company's closest competitor China Unicom reported a profit of $418 million for the same period.
Su Shulin: Still in his forties, he formerly commanded Sinopec, the chemicals giant that is the topranking Chinese firm in the Fortune Global 500. He basks in state media acclaim for his "helmsman" role — an echo of Mao Tse-tung as the Great Helmsman. He has just been promoted to govern a province and is tipped as one of the "sixth generation" of national leaders.
The Li family: "Former premier Li Peng and his family controlled all electric power interests," stated a US embassy cable in 2009, quoting a Chinese informant. The hardliner has retired, but his daughter, Xiaolin, is boss of China Power International Development and his son Xiaopeng, a former boss of the state utility Huaneng, is vice-governor of Shanxi province. Both are said to exercise "tremendous power and influence in China's electric power industry".
Huaneng is China's largest power producer and one of five state-owned power firms in the country.
Chen Yuan: The governor of China Development Bank is a "princeling". His father, Chen Yun, is one of the revolutionary "immortals" who urged the crushing of protests in 1989. Although Chen is in his midsixties, he is among those set to regain influence if, as expected, vice-president Xi Jinping succeeds Hu Jintao as the nation's leader.
The Brookings Institution had an interesting paper last year on how China Development Bank (CDB), under Chen's leadership (pictured right with Hugo Chavez), has financed the foreign expansion of Chinese firms, helping them to secure overseas assets and build up prestige back home. Although one of China's three policy bank, CDB does not simply act at the behest of the government. The bank carefully weighs loans to ensure they advance goals of "increasing profits, expanding its overseas business portfolio, and protecting its privileged position in China's banking system".
Xiao Gang: One of a younger generation of bankers, the chairman of Bank of China is more powerful than its president, reflecting his rapid rise. He was a private secretary to the governor of the People's Bank of China. His transfer from the central bank to a leading "commercial" institution with foreign minority shareholders is a perfect example of how the system works.
Guo Shuqing: Now China's top securities regulator after heading China Construction Bank, he went from a Marxism-Leninism faculty to Oxford University. His career is that of a consummate state executive: born in 1956, he was at the central bank, served as vice-governor of Guizhou province and led the State Administration of Foreign Exchange before he was parachuted in to the giant commercial lender in 2005.
Reuters profiled Guo October last year when he switched jobs, painting him as an unassuming man who likes to "listen to both extremes and take the middle course".
Zhu Yanfeng: The 50-year-old engineer is one of the young managers on the central committee. He led one of China's oldest carmakers, First Automobile Works, and is popular for saying that every Chinese family should own a car. He is currently a provincial vice-governor, classic grooming for a top job.
Zhang Guoqing: The executive face of Chinese "hard power", Zhang has spent his career at the biggest arms maker, China North Industries Corporation, with a break for Harvard Business School. A party insider in his forties, he is on the central committee and is seen as a proxy for the military-industrial complex. Norinco has seen a 27% rise in profits to more than £880m.
If Sheridan had compiled this list a year ago, then Liu Zhijun, the former railways minister, would have almost certainly been among the first names on paper. Until his removal last February, Liu led a ministry with vast business interests and a track record of defeating efforts to dilute its power. Another strong contender is Sinopec's current chairman, Fu Chengyu, who struck $20 billion worth of energy-related deals last year – a spending spree that's set to continue in 2012.
Let me know which other business czars should be on this list.
---